Webcredible: Consumers hate surprises at checkout
Consumers who are subjected to hidden charges at the checkout are likely to take their custom elsewhere, according to Webcredible. In their survey of 1,200 online users during March through May this year, 41% cited this unwelcome surprise as a reason to abandon their carts and take their business elsewhere.
Over a quarter of online shoppers (29%) dislike being forced to register in order to complete a purchase. "I have too many passwords to deal with already. I hate it when some overzealous marketing person inconveniences me by trying to make me have yet another account," said one respondent.
Other reasons cited for abandoning an online order were:
No clear delivery details – 11%
Lengthy checkout process – 10%
No telephone number provided – 8%
"Consumers are becoming increasingly demanding online and with the online shopping sector becoming more and more competitive, companies must realize that the slightest unexpected process or charge can lead to a user dropping-off and going to a competitor's site," said Trenton Moss, Director at Webcredible.
"Many of the reasons identified for abandoning an online purchase can be rectified through following basic usability guidelines, and ecommerce sites must ensure their buying process is as closely aligned to user-needs as possible, or they risk losing sales to competitors."
Make your consumers' checkout experience as easy and hassle-free as possible by heeding the following advice:
1. Display delivery and payment options clearly at the beginning of the checkout process. Ask for postcode information, if necessary, to provide a more accurate delivery specification for individuals.
2. Registration can wait until the sale has been made. Don't force registration upfront – the shopper is there to shop, not fill out forms.
3. Checkout is not the place to tell consumers that a product they have put in their cart isn't available. As far as they are concerned they have taken it off the shelf and put it in their cart. Expect consumers to abandon an entire cart if disappointed by one item being out of stock.
4. Allow for mistakes to be made during checkout and provide adequate functionality so consumers can back-track to make corrections, easily remove/add items to the cart or change a delivery address.
5. Don't hide customer support contact information. In fact, make real-time support contact information highly visible and provide a choice of contact points including telephone and live online helpers. At this critical point in the buying process you need to give consumers as much on-the-spot help as possible.
ABOUT THE AUTHOR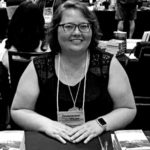 Kristina Knight is a freelance writer with more than 15 years of experience writing on varied topics. Kristina's focus for the past 10 years has been the small business, online marketing, and banking sectors, however, she keeps things interesting by writing about her experiences as an adoptive mom, parenting, and education issues. Kristina's work has appeared with BizReport.com, NBC News, Soaps.com, DisasterNewsNetwork, and many more publications.