Rubicon grabs SiteScout, hopes to increase brand security
The Rubicon Project estimates that malware attacks have decreased online traffic by about 10% (in a single month); that loss of traffic can be translated to more than $600 MM in losses.
"The threats are transient, the bad guys are smart. Solving the problem of malvertising requires serious technology engineered by security experts that runs in the background to protect websites 24 hours per day, 7 days a week," said Rob Lipschutz, CEO of SiteScout. "We are excited to integrate our team's combined 40 years of security experience and SiteScout's proprietary technology with the Rubicon Project and its digital advertising technology platform, REVV, to ensure publishers have a complete technology solution that enables them to keep digital media free for consumers."
Publishers are harmed by malware through the loss of customers and advertisers. Consumers are harmed by malvertising because the attacks infect their computers and compromise their privacy. Advertisers are harmed because hijacked ads equal a loss of brand reputation and trust.
The SiteScout acquisition will add a new layer of security to Rubicon's REVV publishers platform. Although malware is distributed through advertising, publishing platform have the most to lose because once an attack is launched, their brand is harmed. The REVV platform helps publishers ensure the safety of brand advertisers and consumers by delivering safe content and ads to consumers.
ABOUT THE AUTHOR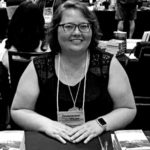 Kristina Knight is a freelance writer based in Ohio, United States. She began her career in radio and television broadcasting, focusing her energies on health and business reporting. After six years in the industry, Kristina branched out on her own. Since 2001, her articles have appeared in Family Delegate, Credit Union Business, FaithandValues.com and with Threshold Media.