Resonate launches attitudinal targeting solution
The big difference in behavioral targeting and attitudinal targeting is that behavioral targeting works nearly specifically with consumers past click-thrus, website visits or purchases.
The platform from Resonate identifies consumers who already support or who are sympathetic to a cause or campaign. It is likely to be used by political advertisers, at least until marketers better determine cause marketing pathways. According to company information, attitudinal targeting increases campaign effectiveness by up to four times compared to other demographic targeting options.
The platform helps to:
• Recruite 'persuadable' consumers/supports
• Target the right consumer, pushing stronger end-results
• Find 'undecided' consumers, voters or supporters to separate into a different campaign or message
Bryan Gernert, CEO, Resonate said, "This solution puts boots on the ground for political and advocacy campaigns by helping them identify the people who are most likely to roll up their sleeves and get involved in the effort. We know every dollar counts and we wanted to offer our clients solutions that successfully deliver on their strategic and budget goals." Gernart went on to say that the unique benefit of attitudinal targeting is the ability for a cause or brand to go beyond demographic and into what motivates a consumer to get involved.
It is possible that the platform will get quite the workout through the summer and fall months as politicians and lobbyist groups prepare for the mid-term 2010 elections in the United States.
ABOUT THE AUTHOR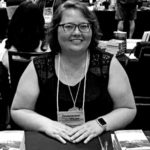 Kristina Knight is a freelance writer based in Ohio, United States. She began her career in radio and television broadcasting, focusing her energies on health and business reporting. After six years in the industry, Kristina branched out on her own. Since 2001, her articles have appeared in Family Delegate, Credit Union Business, FaithandValues.com and with Threshold Media.