Report: More consumers spend more real money on virtual goods
The report reveals that around 13% of Americans aged 12 to 64 with Internet access have purchased virtual goods in the past twelve months, spending an average of $99 per person. That's an increase in purchasers of 1% and an increase in spend of 14% on 2008, when virtual goods buyers spent an average of $87 per person.
Overall, 21% of those who had already purchased virtual goods said they planned to spend more in the next 12 months. Indeed, a recent study by currency and payments solution provider Social Gold found that over half of virtual goods customers make repeat purchases.
The Magid/PlaySpam report found that 16% of those who purchased virtual goods said they did so using Facebook's recently-implemented Credits system.
Where are most consumers purchasing virtual goods? The report breaks it down as follows:
– 57% say they have made purchases within a game
– 38% purchase virtual goods within an official website of a virtual world or game
– 37% say they have made a purchase in a free, web-based game
– 31% via a social network
– 29% in a multiplayer computer game
– 29% in a game on a social network site
– 16% at an e-commerce site like PlaySpan.
"With the proliferation of smartphone users, and players becoming more comfortable paying for items within virtual worlds and social networks, Magid believes there is a huge opportunity for developers and publishers to capitalize on this growing multi-billion dollar industry, especially as virtual credits and pre-paid payment options become more widely accepted," said Mike Vorhaus, President, Magid Advisors.
ABOUT THE AUTHOR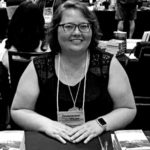 Kristina Knight is a freelance writer based in Ohio, United States. She began her career in radio and television broadcasting, focusing her energies on health and business reporting. After six years in the industry, Kristina branched out on her own. Since 2001, her articles have appeared in Family Delegate, Credit Union Business, FaithandValues.com and with Threshold Media.