Alterian: Traditional marketing is dead
A new report from U.K. customer engagement solutions firm Alterian has discovered major shifts in the way consumers respond to different forms of promotion and how they interact with brands.
Overall, just 5% of the consumers surveyed trusted advertising (4% U.K., 6% U.S.) and 8% believed what a company said about itself (9% U.K., 6% U.S.). That being the case, Alterian estimates that globally $426 billion was spent on ineffective advertising last year.
However, the survey found that social media users appear more confident and in control of their brand relationships. Thirty-one percent of British and 35% of American respondents believed that the companies they engaged with via social media were genuinely interested in them.
David Eldridge, CEO of Alterian, came to a bold conclusion. "Traditional marketing is dead. To know and communicate to individuals, to a specific individual, should be the strategic and tactical goal of all brands and organizations. This will present the number one marketing and wider business challenge over the coming decade. The question is how quickly can brands evolve their marketing strategy? If brands are ready to increase marketing budgets let's ensure that we focus that resource in the right places."
ABOUT THE AUTHOR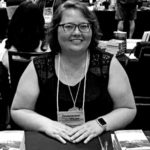 Kristina Knight is a freelance writer with more than 15 years of experience writing on varied topics. Kristina's focus for the past 10 years has been the small business, online marketing, and banking sectors, however, she keeps things interesting by writing about her experiences as an adoptive mom, parenting, and education issues. Kristina's work has appeared with BizReport.com, NBC News, Soaps.com, DisasterNewsNetwork, and many more publications.