Marketers willing to commit budget to Twitter
WebBizIdeas.com polled 850 business users on Twitter and found that 26% would be willing to part with a portion of their marketing budgets in exchange for enhanced business functionality.
While 31% said no, a sizeable chunk of businesses (43%) were unsure.
When asked "Which advertising options would provide the most value to you?" just 21% said they would most want ads that increase their number of Twitter followers.
"Twitter should monetize through promoting suggested users throughout their site and possibly in the feed," said Jeff Foster, co-founder and SEO specialist at WebBizIdeas.com.
"Businesses could bid on a "price per follower" basis, choosing which location, age group or keywords they wish to target. Like Google and AdWords, this business model will interweave perfectly with their core product."
The majority (68%) said they'd prefer standard display ads with cost-per-click, cost-per-action, or cost-per-impression pricing. Eleven percent said they were unsure.
ABOUT THE AUTHOR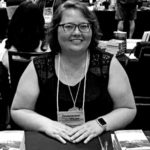 Kristina Knight is a freelance writer based in Ohio, United States. She began her career in radio and television broadcasting, focusing her energies on health and business reporting. After six years in the industry, Kristina branched out on her own. Since 2001, her articles have appeared in Family Delegate, Credit Union Business, FaithandValues.com and with Threshold Media.