EU ruling goes in luxury brands' favor
Luxury brands have long wanted to be allowed to impose sales restrictions so that money spent on brand promotion and "image" creation was not undermined and unfairly exploited by online sites, or "free-riders", outside their control.
The new rules (.pdf) replace existing guidelines exempting distribution agreements between manufacturers and distributors from strict EU competition rules if they comply with certain criteria. They come into force in June and will be valid until 2022, with a one-year transitional phase.
A group of e-commerce trade bodies has criticized the rules.
"Europe's desire to include electronic commerce in its guidelines should not in fact achieve the opposite effect from that intended, by de facto excluding 'Pure-Players'," said a joint statement issued shortly before the Regulation's publication by IMRG, the UK's e-retailing body along with other trade bodies across France, Belgium and Holland.
"This would inevitably result in a significant restriction in competition, to the detriment of consumers' best interests and of the development of online retailing."
ABOUT THE AUTHOR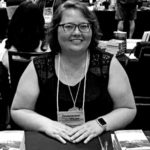 Kristina Knight is a freelance writer based in Ohio, United States. She began her career in radio and television broadcasting, focusing her energies on health and business reporting. After six years in the industry, Kristina branched out on her own. Since 2001, her articles have appeared in Family Delegate, Credit Union Business, FaithandValues.com and with Threshold Media.