Why your content needs a strategy
So, you've filled your website with product information, include helpful how-to's with email messages and tweet daily deals to consumers. Unless all of these areas have a strategy – building loyalty, increasing spending amounts or giving consumers more information you could still be missing the content boat.
Jason Peck, manager of social media with eWayDirect offers his insight on integrating email and social marketing platforms to give consumers what they've been missing – content.
"Whether it is in the form of an email, a blog or a widget companies need to give the audience something valuable. Content must be timely, relevant, informative or entertaining," said Peck. "It's no longer good enough just to start a Facebook page or blog or Twitter following. Companies need to have a strategy behind their content."
And don't forget about sharing. Consumers need to be able to hit a single button, retweet a deal or otherwise easily share information with friends and family. If not, the information won't get passed along.
"In order to best integrate email and social, companies should promote their newsletters to their friends and followers on social networking sites," said Peck. "Email is still the bread and butter of many companies' online marketing efforts. A connection between a person and a company through email may or may not be stronger than a connection on a social networking site. The point to remember is to give people content and let them connect to you in the manner THEY prefer. Use casual connections on social sites to drive deeper relationships via email. And vice versa."
Is there a more shareable content type? Peck states that all content is shareable, the key is to think about the core audience and create content which will appeal to them.
"Real-time updates are becoming more and more important, as indicated by Google's recent launch of Buzz and displaying real-time results in the SERPs. It is more important than ever for brands to monitor what is being said about them online, so they can respond quickly when necessary," said Peck. "Mobile and geo-location platforms such as Foursquare are also rising in popularity and for good reason. Just as people like to share what they're doing on Twitter, they can share where they are on these geo-location services. Through these services, local companies such as bars, restaurants and shops can provide incentives for people to "check in" at their stores and receive discounts or rewards for loyalty (checking in multiple times)."
But it always comes back to the strategy behind the content. Before launching a new content widget, social fan page or updating email formats think about what you want the content or buzz to do for the brand. By knowing if you want more traffic, consumers to purchase 2 products rather than 1 or if you want to reach X number of fan page subscribers you can create messages which will push that strategy.
ABOUT THE AUTHOR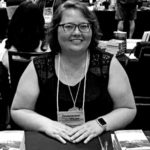 Kristina Knight is a freelance writer with more than 15 years of experience writing on varied topics. Kristina's focus for the past 10 years has been the small business, online marketing, and banking sectors, however, she keeps things interesting by writing about her experiences as an adoptive mom, parenting, and education issues. Kristina's work has appeared with BizReport.com, NBC News, Soaps.com, DisasterNewsNetwork, and many more publications.