Viewpoints adds blogs, content to community platform
The platform is available to VTP customers, giving them instant access to content publishing from blogs to buyer guides and other information to engage consumers. Studies have shown that reviews, product information and even ratings points help to deepen consumer engagement with retailer sites but also with brands/products.
"With the addition of blogs, VTP now offers the most powerful integrated social commerce platform featuring the widest range of engagement and contribution modules to help leading brands develop active online communities," said Matt Moog, Preside/CEO of Viewpoints Network. "[Marketers] can also use [the platform] to build valuable SEO traffic, to communicate directly with [consumers] and drive category and product interest."
A recent Network Solutions report indicated that nearly 25% of small businesses were already in the social space. However, for many of these businesses this includes a simple Twitter or Facebook account or a single blog rather than a vibrant community or engagement deepening tools such as reviews, product information pages or deal offerings.
In 2009, a Hitwise study found that only about 5% of retail/etail traffic was pushed from social networks. Related studies, however, show that consumers are increasingly turning to the Internet to research purchases. So offering social tools such as discussion boards and blogs and giving your marketing staff a simple way to publish product content, how-to guides or buying guides is one way to engage consumers with the brand, pushing loyalty and future purchases in the process.
ABOUT THE AUTHOR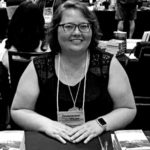 Kristina Knight is a freelance writer based in Ohio, United States. She began her career in radio and television broadcasting, focusing her energies on health and business reporting. After six years in the industry, Kristina branched out on her own. Since 2001, her articles have appeared in Family Delegate, Credit Union Business, FaithandValues.com and with Threshold Media.