User View: 97% of consumers research products online
"The Internet has indeed become an integral part of consumers' local commercial activity," said Steve Marshall, director of research, BIA/Kelsey. "The data suggest we're at an inflection point where the balance of power in local shopping is shifting to online."
The User View Wave VII report found that 90% of consumers are utilizing search engines, 48% use online yellow pages and 42% are using comparison shopping engines to research purchases. Nearly 25% are using vertical websites. But the biggest change is that consumers no longer rely on only one resource for information. On average consumers are looking at 7.9 different sources for product information.
Because of this new fragmentation marketers must be even more aware of where they are advertising, what information is being consumed and how consumers are engaging – and disengaging – with the message and products.
Fragmentation does have its benefits, though. The study also found that more than 55% of consumers have used an online coupon to make a purchase in the past year and nearly 20% have schedule an appointment online. Appointment calendars and couponing hubs, then, are two areas where marketers can still connect with consumers on a deeper level.
In a coordinating study, the Online Retail Payments Forecast found that 63% of consumers are 'comfortable' shopping online with credit cards; only 22% of consumers report never making online purchases. Online shoppers are also using online payment options such as Paypal or Google Checkout and store-brand credit cards to buy online.
Consumers' increasing sense of ease with online shopping is a good sign for brands, because as consumers turn to the Internet to research products marketers can offer them safe places to buy once they've finalized a decision.
ABOUT THE AUTHOR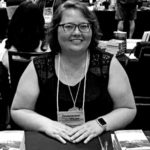 Kristina Knight is a freelance writer based in Ohio, United States. She began her career in radio and television broadcasting, focusing her energies on health and business reporting. After six years in the industry, Kristina branched out on her own. Since 2001, her articles have appeared in Family Delegate, Credit Union Business, FaithandValues.com and with Threshold Media.