comScore: Olympic video pulls consumers online
Yahoo's Sports portal beat the NBC Olympic portal in total audience size. Yahoo attracted more than 30 million unique users for the 2010 Winter Games while NBC's Olympic hub only brought in about 19 million. ESPN also fell short of Yahoo's reach with 19 million unique users logging on.
NBC won in the timed events, however, with typical users logging on to NBCOlympics.com for just over 11 minutes and checking out nearly 18 pages (per visitor). Yahoo's visitors logged on for 9.7 minutes, viewing just over 7 pages.
What about non-Olympics video viewing? Well it is another month, another increase for online video. According to the latest research from metrics firm comScore online video scored with consumers in January. On average, YouTube users watched 93 clips each, a 50% increase Year over Year; more than 170 million Americans tuned in to online video for the month.
Google, including YouTube, remains in the top slot with more than 12.8 billion videos served for the month. Hulu ranks second with more than 900 million streams. Microsoft (491 million streams), Yahoo (435 million streams) and Viacom (361 million streams) rounded out the top five.
ABOUT THE AUTHOR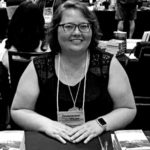 Kristina Knight is a freelance writer based in Ohio, United States. She began her career in radio and television broadcasting, focusing her energies on health and business reporting. After six years in the industry, Kristina branched out on her own. Since 2001, her articles have appeared in Family Delegate, Credit Union Business, FaithandValues.com and with Threshold Media.