Google takes fizz out of Coca-Cola in global brand value ranking
However, neither Google nor Coca-Cola could shift Wal-Mart off pole position in BrandFinance's ranking of the most valuable brands in the world.
The annual list, which ranks companies by the strength, risk and future potential of a brand, shows retailing giant Wal-Mart in first place for the second year running with a valuation of $41.3 billion.
Google did manage to take second place from the fizzy drink brand with a valuation of $36.1 billion vs. $34.8 billion.
The remaining top ten brands in the BrandFinance Global 500 are:
IBM – $33.7 billion
Microsoft – $33.6 billion
GE – $31.9 billion
HSBC – $28.4 billion
HP – $27.3 billion
Nokia – $19.5 billion
Citi – $14.3 billion
Non-essential sectors, such as airlines and retail, were the biggest fallers.
"During the recession value-for-money brands have done well including Wal-Mart, Coca Cola, Tesco to name a few. Many luxury brands have slipped but a small number of iconic luxury brands have done remarkably well for example Christian Dior and Porsche," said David Haigh, CEO of Brand Finance PLC.
ABOUT THE AUTHOR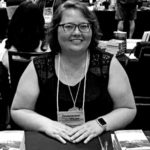 Kristina Knight is a freelance writer based in Ohio, United States. She began her career in radio and television broadcasting, focusing her energies on health and business reporting. After six years in the industry, Kristina branched out on her own. Since 2001, her articles have appeared in Family Delegate, Credit Union Business, FaithandValues.com and with Threshold Media.