92% SMB owners recommend business-focused online networking
WeCanDo.biz's Business Networking Trends survey of over 250 participants (83% of which were board level or proprietor, and 92% from firms with fewer than 50 staff) found that two-thirds feel they are closer to their intended market, or customers, via online networking.
In fact, so impressed are small business owners with the performance of online networking that 92% would recommend their contacts network professionally online.
The survey also found that while nearly a quarter of small businesses are using Twitter for business networking, 39% are wary of using Facebook for business reasons and refuse to add business contacts as friends, perhaps keeping the social networking site for personal use. Just under half (48%) conduct their professional networking on business-focused networks such as LinkedIn and Xing.
"What motivates entrepreneurs is real business," explained Ian Hendry, founder and CEO of WeCanDo.biz. "They want online networks to broker introductions to other professionals with a need for what they do. It may be a function of the recession that business people now expect a much more tangible return from the time they invest online. Clearly, not all networking sites are delivering."
Other findings from the survey include:
– 59% have won customers or done business as a direct result of online networking sites
– 78% are open to purchasing from contacts made on such sites
– Over half plan to increase online networking activities
ABOUT THE AUTHOR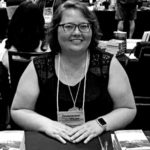 Kristina Knight is a freelance writer based in Ohio, United States. She began her career in radio and television broadcasting, focusing her energies on health and business reporting. After six years in the industry, Kristina branched out on her own. Since 2001, her articles have appeared in Family Delegate, Credit Union Business, FaithandValues.com and with Threshold Media.