Report: Shopping habits run true online and offline
For instance, if most consumers enter your brick-and-mortar store looking for a deal or because of a sales flyer then chances are most consumers landing in your ecommerce hub are looking for the same thing.
"For marketers, knowing that consumer habits online mirror the offline channel shows that the combination of display advertising and e-commerce resonates with the end user," said Gal Trifon, CEO and Co-founder at Eyeblaster.
Based on the 2009 Holiday Shopping Season the report found:
• Consumers are least likely to make purchases on the actual holiday(s)
• High spending days offline were the same as high spending days online
• Cyber Monday was a big shopping day offline as well as online
• Sales conversion reached the apex for 2009 the Monday following Christmas Day
Although these results were specifically based on holiday traffic and sales information, the results can be used to trend for a general ecommerce campaign, or for another high-spending holiday such as the upcoming Valentine's Day or Mother's Day holidays.
ABOUT THE AUTHOR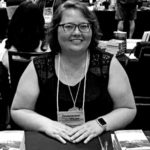 Kristina Knight is a freelance writer based in Ohio, United States. She began her career in radio and television broadcasting, focusing her energies on health and business reporting. After six years in the industry, Kristina branched out on her own. Since 2001, her articles have appeared in Family Delegate, Credit Union Business, FaithandValues.com and with Threshold Media.