PostRelease: Active forum users engaged and influential
Forum users are 3.5 times more likely to proactively recommend a particular purchase to someone else, 3.5 times more likely to share links about new products, 4 times more likely to post online ratings and reviews, and almost twice as likely to share advice offline and in person based on information they've read online, according to PostRelease's recently released survey.
"People on product-related online forums are ripe audiences for product-specific messages and offers – as our results prove time and again," said Justin Choi, founder and president of PostRelease, commenting on a campaign developed for Pioneer that generated a 60% click through rate. "Consumers visit these types of forums expressly to discuss products, so they're open to relevant sponsored messages and they're more likely to respond."
In addition, those contributing to online forums are 10 times more likely than non-contributors to publish a blog and 9 times more likely to take an active role in organizing an offline event or "meet" for forum members.
Forum posts have longevity, too. Analysis of PostRelease's campaigns shows the effectiveness of individual posts increases over time with response rates growing to as much as 70% six months later. Why? Because people can discover those sponsored message posts directly from search engines.
ABOUT THE AUTHOR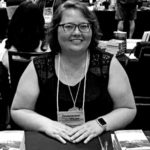 Kristina Knight is a freelance writer based in Ohio, United States. She began her career in radio and television broadcasting, focusing her energies on health and business reporting. After six years in the industry, Kristina branched out on her own. Since 2001, her articles have appeared in Family Delegate, Credit Union Business, FaithandValues.com and with Threshold Media.