Free shipping encourages 93% of consumers to purchase more online
A whopping 93% of respondents to Compete's recent Online Shopper Survey cited that free shipping would encourage them to purchase more online.
So why do consumers like free shipping offers? Perhaps it makes the online retail experience that much more comparable, price-wise, with shopping at the local mall. Many consumers don't "see" the added costs involved of transporting themselves to and from a store.
Some consumers regard shipping costs as the downside of online shopping and don't balance them out against time and convenience factors. In fact, Compete's survey found that 67% of those that research products online go on to purchase them offline to avoid shipping costs. For the same reason, 65% of respondents chose to order online and pick up from a local store.
"Following last year's disappointing performance when sales fell by 3%, the e-commerce sector saw a positive 2009 holiday shopping season with sales up by 5%," comScore chairman Gian Fulgoni told InformationWeek. "In these tough economic times, the retailers with sufficient financial resources and a willingness to invest in aggressive marketing and free shipping offers were clear winners."
Free shipping also impacts a customer's overall satisfaction with their online shopping experience. According to Compete's Debra Miller, "When asked about their most recent shopping experience, overall customer satisfaction was 10 percentage points lower for those who paid for shipping compared to those who had free shipping."
ABOUT THE AUTHOR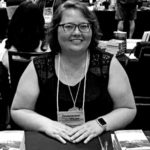 Kristina Knight is a freelance writer based in Ohio, United States. She began her career in radio and television broadcasting, focusing her energies on health and business reporting. After six years in the industry, Kristina branched out on her own. Since 2001, her articles have appeared in Family Delegate, Credit Union Business, FaithandValues.com and with Threshold Media.