Are you aware of the positives of negative keywords?
An often overlooked feature of keyword strategies is the use of negative keywords, yet getting them right can save money by preventing ads being displayed for irrelevant searches. In a nutshell, negative keywords are words or phrases that you do not want to trigger your ads.
For instance, a luxury hotel might want to add the words "cheap" or "basic" to their negative keyword list to ensure those looking for a bargain break aren't displayed the ad, or a real estate agent that doesn't deal with rentals might add "rent" or "lease" to their negative keyword list.
The Google Business Channel on YouTube has a comprehensive video explanation of how to use negative keywords to improve your ad account performance.
Another way in which to investigate which negative keywords are appropriate is to use Google's "Wonderwheel", as Keira Long explains on The Intergage Blog.
ABOUT THE AUTHOR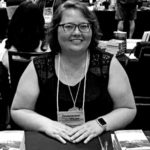 Kristina Knight is a freelance writer with more than 15 years of experience writing on varied topics. Kristina's focus for the past 10 years has been the small business, online marketing, and banking sectors, however, she keeps things interesting by writing about her experiences as an adoptive mom, parenting, and education issues. Kristina's work has appeared with BizReport.com, NBC News, Soaps.com, DisasterNewsNetwork, and many more publications.