Zedo, eXelate partner for behavioral targeting
eXelate has data related to 170 million unique online consumers.
"Our partnership with eXelate will give our customers easy, seamless access to powerful targeting data directly in their ZEDO ad management interface. It is clear that behavioral targeting data can both enhance campaign performance, and help drive significantly higher (up to 10-20x) CPMs for our clients – a one-two punch to help drive revenue," said Summer Koide, VP of Products & Services for Zedo.
Zedo's advertisers will be able to target using the compiled information based on interests, purchase intent and 20 other advertising segments. Marketers won't have to learn a new platform, the information will be available directly from Zedo's existing advertising management platform. This should give marketers access to better targeting and the ability to better engage consumers outside the context of their existing website.
"eXelate's integration with the ZEDO ad serving platform enables data targeting to not only the large customers that ZEDO serves, but also an underserved segment of the marketplace, namely the numerous niche direct publishers and ad networks that seek to leverage seamless audience targeting. So, in essence we are also 'bringing data targeting to the longtail', which is in keeping with eXelate's philosophy of 'Data Anywhere. Audience Everywhere'," said Mark Zagorski, the Chief Revenue Officer of eXelate.
ABOUT THE AUTHOR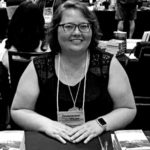 Kristina Knight is a freelance writer based in Ohio, United States. She began her career in radio and television broadcasting, focusing her energies on health and business reporting. After six years in the industry, Kristina branched out on her own. Since 2001, her articles have appeared in Family Delegate, Credit Union Business, FaithandValues.com and with Threshold Media.