Platform offers payment alternatives as well as virtual goods
"Social Media has brought about an abrupt change in consumer Internet behavior where the web experience is now more of a personal experience, interacting with the people closest to us rather than reaching out around the world," Gurbaksh Chahal, gWallet founder said. "Marketers are rushing to be part of this shift and virtual currency is one of the most innovative ways brands can connect with consumers."
A recent AdNectar study found that consumers are increasingly turning to virtual goods as a way to stay connected to family and friends in their social networks. The virtual goods market itself has grown by 36% to reach just over $1.5 billion (as of 2008). Because consumers like to 'gift' virtual goods to friends, brands are beginning to take notice and are now offering new virtual goods or services because most of the virtual gifts can include links to actual physical goods, websites or offers which may then be purchased by the consumer.
gWallet takes the virtual goods industry one step further by working with brands directly, giving brands a better grasp on the virtual marketplace and assuring them that their virtual goods will be brand safe. Brands, marketers and even the social networks utilizing the virtual goods can see exactly what goods/campaigns are being offered at a given time.
This week gWallet announced its first institutional round of financing, bringing investments to more than $12 million.
ABOUT THE AUTHOR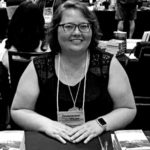 Kristina Knight is a freelance writer based in Ohio, United States. She began her career in radio and television broadcasting, focusing her energies on health and business reporting. After six years in the industry, Kristina branched out on her own. Since 2001, her articles have appeared in Family Delegate, Credit Union Business, FaithandValues.com and with Threshold Media.