E-commerce holiday shipping offer deadlines loom
Free delivery is a great incentive for consumers to shop online but, as the big day arrives, their chances of finding such a promotion are dwindling. According to Shop.org and BIGresearch, 62% of retailers' shipping deadlines fall on or before December 18 and 34% end on December 18 itself.
So those 64% of consumers who, according to Google had, of last week, not completed their holiday shopping better get their skates on.
What delivery services are you offering customers who shop after your free delivery promotions expire? Over half (54%) of online retailers polled said they will offer overnight shipping options for Christmas delivery through December 23. But, what about in-store collection? Many consumers will be doing last minute chores in town before Christmas, why not give them the option to pick up their orders at their local outlet so that they are reassured they will get them under the tree for Christmas?
"Online shoppers don't need to deal with long lines, store hours or winter weather, but they do need to plan ahead," said Scott Silverman, Executive Director of Shop.org. "To entice online shoppers on a budget, many retailers will offer special sales and promotions as shipping deadlines near."
Some retailers, however, are participating in Free Delivery Day, to be held on December 17. At least a couple hundred retailers, including Toys R Us and Crate & Barrel will offer free shipping that day and guarantee delivery by Christmas Eve.
ABOUT THE AUTHOR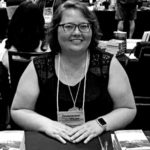 Kristina Knight is a freelance writer based in Ohio, United States. She began her career in radio and television broadcasting, focusing her energies on health and business reporting. After six years in the industry, Kristina branched out on her own. Since 2001, her articles have appeared in Family Delegate, Credit Union Business, FaithandValues.com and with Threshold Media.