Offerpal releases policies for virtual goods offers
Enter a new set of advertising policies from Offerpal Media, a leading virtual currency monetization platform, which will help to ensure these virtual offers are legitimate for the consumer.
"The direct marketing industry, in all channels, is plagued by unscrupulous marketers, but the rapid growth and popularity of virtual currency offers has spotlighted the problem in social media," said George Garrick, CEO of Offerpal Media. "As the leader in the space, Offerpal is in the fortunate position of having more resources than any of our competitors, and we are investing these resources to build out technologies and compliance systems to help take the industry to the highest possible standard of quality and integrity."
Offerpal's oversight solution will watch for 'deviations in advertiser landing pages', add more customer service agents to respond to potential problems and review all offers to ensure the offers are legitimate and above-board.
According to recent research from virtual goods platform AdNectar consumer purchase intent increased by more than 20% after seeing or sending a branded virtual good. Research has also shown that women, especially, like sending virtual goods – chocolate, drinks, stuffed animals – to friends and family. Q Interactive researchers found that women are playing online games in order to accrue points to send and receive other items.
ABOUT THE AUTHOR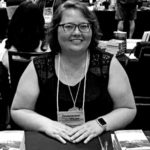 Kristina Knight is a freelance writer based in Ohio, United States. She began her career in radio and television broadcasting, focusing her energies on health and business reporting. After six years in the industry, Kristina branched out on her own. Since 2001, her articles have appeared in Family Delegate, Credit Union Business, FaithandValues.com and with Threshold Media.