'Control' and 'transparency' key to mobile marketing strategies
The message from the DMA's recent UK Spam Study is loud and clear – control and transparency are both key to developing an effective mobile marketing strategy. Ensuring consumers actively opt-in and that frequency and relevancy are maintained will garner trust and leave consumers with a sense of control, found the study.
"Understanding the attitudes of consumers towards SMS marketing is key to creating a successful mobile marketing campaign," said Mark Brill, chair of the DMA Mobile Marketing Council. "Unlike emails, mobile phones are routinely regarded as a private means of communication reserved exclusively for family, friends and colleagues."
"This study shows that consumers regard crossing this threshold and contacting them via unsolicited SMSs as being a near unforgivable violation of privacy. Brands guilty of such transgressions face dire consequences at the hands of the aggrieved consumer."
The study, conducted with mobile ad agency Txt4ever, also found that:
– More than half of respondents didn't feel the opt-in process for receiving promotional SMS messages was clear enough.
– Two-thirds believed they would be charged for receiving or opening a spam message.
– Two-thirds wanted the option to choose the time of day they receive messages
– 70% of consumers were happy to receive marketing messages via mobile, with more than 50% welcoming promotions from trusted brands.
ABOUT THE AUTHOR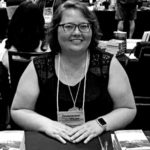 Kristina Knight is a freelance writer based in Ohio, United States. She began her career in radio and television broadcasting, focusing her energies on health and business reporting. After six years in the industry, Kristina branched out on her own. Since 2001, her articles have appeared in Family Delegate, Credit Union Business, FaithandValues.com and with Threshold Media.