UpClick cuts payment processing fees for vendors
"At the core, is our transaction processing service with a customizable hosted checkout page that eliminates processing fees from more than forty worldwide payment methods including all VISA and MasterCard branded cards as well as many local debit solutions and PayPal's wallet," said Daniel Assouline, CEO and co-founder of Upclick.
• An affiliate marketplace
• Integration with web tools,
• Direct reporting plug-ins for search engines
• Ability of merchants to cross-sell one another's products to increase revenue
By cross-selling items, marketers can increase revenue because their products are sold in-store and also offered from other etailers' stores as related offers.
"Our merchants have reported great success in the cross-selling aspect of our platform," said Assouline. "We've found that our clients' attach rate for complimentary products can be as high as 88% when they draw from an expanded portfolio of products. Consumer satisfaction has also increased in most cases as we find that consumers who have opted-in to another offer are less likely to ask for a refund than those who have not. The trick to effective cross-selling is to understand the customers' needs and presenting them with the right solution when they're most likely to be receptive to your suggestion."
Along with cross-selling, affiliate marketing and making the most of paid search, marketers need to optimize the website. By optimizing landing pages, product pages and informational pages merchants will see increased performance from both paid and organic search.
"The first step is to make sure that your products are presented in a clear and concise manner," Assouline said. "It's also important to make sure that the checkout process is as simple and seamless as possible. People often underestimate the importance of having a branded checkout – it helps create consistency and increases conversions by a surprising rate. Also, make sure there are no hidden fees or high shipping costs that will cause customers to abandon their shopping carts."
Later this week, read more about UpClick and hear from Daniel Assouline on better ways to drive site traffic and tips on appealing to an international consumer base.
ABOUT THE AUTHOR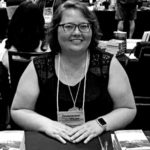 Kristina Knight is a freelance writer based in Ohio, United States. She began her career in radio and television broadcasting, focusing her energies on health and business reporting. After six years in the industry, Kristina branched out on her own. Since 2001, her articles have appeared in Family Delegate, Credit Union Business, FaithandValues.com and with Threshold Media.