Spammers turn to socnets to proliferate porn spam
The Internet made possible the proliferation of porn and porn spam. Email was the prime medium via which to distribute porn spam but now spammers have taken note of users' switch to social networking and micro-blogging websites and are targeting them in other ways.
On Twitter, porn spammers register accounts, slap up a provocative image as their avatar, follow unsuspecting Twitterers and begin sending shortened URLs that link to pornographic material. Security expert Alexandru Catalin Cosoi, a senior anti-spam and anti-phishing researcher at BitDefender, says that about 15% of Twitter traffic is porn spam.
On Facebook and MySpace, too, porn spam accounts for 7% and 10% of traffic, respectively, said Cosoi.
Not all porn spam contains links to distasteful images or websites. Some porn spam contains links that facilitate the connection for downloading of malware. Such malware can be activated at the point of infection then wait dormant for instructions to activate at a later date or hide until activated by a set of keywords.
"There's always going to be a malware that uses spam, especially porn," said Cosoi. "They're not looking to infect a guy with a virus, malware trojans. They actually have a business and they are using spam to promote their business."
ABOUT THE AUTHOR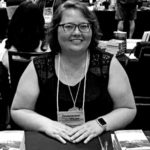 Kristina Knight is a freelance writer based in Ohio, United States. She began her career in radio and television broadcasting, focusing her energies on health and business reporting. After six years in the industry, Kristina branched out on her own. Since 2001, her articles have appeared in Family Delegate, Credit Union Business, FaithandValues.com and with Threshold Media.