MailChimp studies success metrics for webmail services
According to the study, when it comes to open rates, click rates, bounces and abuse complaints, there are distinct differences in recipients' engagement with email between major webmail services.
Open rates, for example, were highest among Gmail users (31%) and lowest among AOL users (20%). Gmail also ranked highest for click rate with 7.4% compared to Yahoo's lowest of 4.2%.
Gmail's performance is most likely down to its bulldog-like ISP via which marketers find it hard to reach consumers. According to a Return Path study earlier this year, nearly a quarter (23%) of emails sent to Gmail users never reach the inbox.
When it comes to reporting abuse, all the webmail services performed similarly. The abuse complaint rate for both Hotmail and Yahoo was 0.2% with AOL registering 0.3%. No abuse figures were reported for Gmail. "The reason there are no abuse complaint numbers for Gmail is not because those wonderful recipients never complain," explains MailChimp co-founder Ben Chestnut. "It's because we currently have no way of measuring complaints, as Gmail has no feedback loop."
ABOUT THE AUTHOR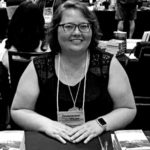 Kristina Knight is a freelance writer based in Ohio, United States. She began her career in radio and television broadcasting, focusing her energies on health and business reporting. After six years in the industry, Kristina branched out on her own. Since 2001, her articles have appeared in Family Delegate, Credit Union Business, FaithandValues.com and with Threshold Media.