Telmetrics: URLs in print Yellow Pages ads boost leads
On average, URL visits represented 44% of all leads while telephone calls represented 56%, found Telmetrics.
The data demonstrates that digital and traditional media complement each other and echoes the mix of platforms consumers use when researching purchasing decisions.
"Evaluating the impact that print advertising has on Web activity is critical. Without tracking unique URL traffic, Yellow Pages advertisers would not know the total number of leads the print product is driving, as those touch points could be attributed to online ad channels," said Bill Dinan, president, Telmetrics.
Some categories, such as automobile dealers and florists, demonstrated significantly higher volumes of Internet activity. Ads for automobile dealers resulted in 184% more clicks than calls, while florists generated 126% more clicks.
ABOUT THE AUTHOR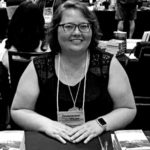 Kristina Knight is a freelance writer based in Ohio, United States. She began her career in radio and television broadcasting, focusing her energies on health and business reporting. After six years in the industry, Kristina branched out on her own. Since 2001, her articles have appeared in Family Delegate, Credit Union Business, FaithandValues.com and with Threshold Media.