Can social networks push more ecommerce traffic?
Hitwise researchers looked at the numbers and found that, to date, less than 5% of retail traffic has been pushed from social networks. Compare that to a near-31% traffic push from search engines and 23% push from paid traffic and the 5% social networking number seems paltry.
However, each month more consumers are creating blogs and vlogs, Twittering and Digging, and that could help to push a bit more traffic to the ecommerce space if handled correctly.
First, marketers need to study blogs with high traffic which complement their message, because branding is key, and their product base. For example, an online retailer focusing on auto parts would likely get little traffic from a blog featuring apparel products and deals. Of the social networks actually pushing traffic to ecommerce sites, the majority of traffic is coming from blog/personal websites (22%) or news/media sites (19%).
Still 20% of a total 5% base is not large. So is social networking going to be a help or a hindrance to ecommerce sites? What will push a social networker into the ecommerce space? Pricing and deals remain the biggest draws.
ABOUT THE AUTHOR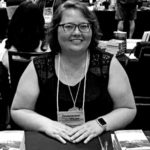 Kristina Knight is a freelance writer based in Ohio, United States. She began her career in radio and television broadcasting, focusing her energies on health and business reporting. After six years in the industry, Kristina branched out on her own. Since 2001, her articles have appeared in Family Delegate, Credit Union Business, FaithandValues.com and with Threshold Media.