Time spent social networking up 93%
The amount of time U.S. broadband users spend communicating online has risen significantly in the last couple of years. In particular, Netpop's study found that time spent social networking has grown 93% since 2006. This rise means that around a third (32%) of U.S. Internet users' online time is spent communicating.
So what are consumers spending less time doing if they're tied up in virtual conversation? According to the study, titled "Netpop | Connect: Media Shifts to Social", communication has increased at the cost of time spent on traditional forms of online entertainment, which has fallen 29% over the last two years to just 19% of total online time.
It seems the definition of entertainment online is changing from an "entertain me" standpoint to include hanging out with friends online and sharing opinions and information – socializing.
Netpop estimates that three quarters of U.S. broadband users (76%) now contribute to social media in one way or another. Companies must do more to engage consumers and commit more of their online "space" to user-generated content and social media that enables direct communication with consumers. If companies don't provide these spaces, they will find it harder to track and engage consumers because, suggests Netpop, they will simply go off and create their own elsewhere.
ABOUT THE AUTHOR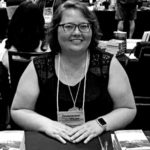 Kristina Knight is a freelance writer based in Ohio, United States. She began her career in radio and television broadcasting, focusing her energies on health and business reporting. After six years in the industry, Kristina branched out on her own. Since 2001, her articles have appeared in Family Delegate, Credit Union Business, FaithandValues.com and with Threshold Media.