In France, it's the IM trend
Overall Internet use in France is up 19% year over year (YoY). On average each consumer was online about 27 hours for the month of February. Social networking, the second highest activity, captured about 5% of users' time.
Online media (newspapers and entertainment sites) and online gaming were also popular activities.
So which consumers are pushing the 19% growth rate?
"With 35 million people online in February, France now ranks just below Germany and the U.K. as one of the largest online audiences in Europe," said Delphine Gatignol, comScore Business Development Manager for France. "Much of the audience growth is coming from older Internet users who are using the Internet for the first time. Time spent online has also been on the rise, due in large part to the increasing popularity of entertainment and social media."
Of the hottest sites for French consumers Google, Microsoft and Orange sites ranked in the top three, but when it comes to growth, social networking hub Facebook took the cake. Facebook showed a 518% increase YoY to reach nearly 14 million users in February.
ABOUT THE AUTHOR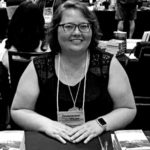 Kristina Knight is a freelance writer based in Ohio, United States. She began her career in radio and television broadcasting, focusing her energies on health and business reporting. After six years in the industry, Kristina branched out on her own. Since 2001, her articles have appeared in Family Delegate, Credit Union Business, FaithandValues.com and with Threshold Media.