Even recession can't stop impulse purchases
The world is in financial turmoil and jobs are less secure, but that doesn't stop over 90% of shoppers making impulse buys according to Miller Zell's study "Gone in 2.3 Seconds: Capturing Shoppers with Effective In-Store Triggers".
While 65% of shoppers make a list prior to their trip to the mall, 51% make buying decisions while stood in the aisle. As their careful planning heads for the window, it's the ideal time to hit shoppers between the eyes with a trigger to purchase.
According to Miller Zell's findings, in-store brand decisions take the average shopper just 2.3 seconds and many make at least one unplanned purchase on their shopping trip. Curt Johnson, Senior Vice-President for the consumer industries division of retail consultants Miller Zell, said the findings of recent tracking of 1,000 shoppers in the U.S. were unexpected.
"We were surprised," he said. "Because while we've been hearing so much lately about how careful shoppers are being, making lists and doing research on purchases beforehand, there's still a lot of impulse buying."
One way for marketers to reach consumers when they are in-store, making a decision on which brand to purchase, is to provide a means by which they can access in depth information, reviews and comparison tools. This can by done by offering online access in-store, prompting the downloading of coupons via mobile or even facilitating the use of bar-code scanning mobile devices.
ABOUT THE AUTHOR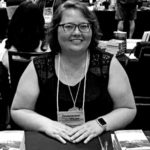 Kristina Knight is a freelance writer based in Ohio, United States. She began her career in radio and television broadcasting, focusing her energies on health and business reporting. After six years in the industry, Kristina branched out on her own. Since 2001, her articles have appeared in Family Delegate, Credit Union Business, FaithandValues.com and with Threshold Media.