British Internet users realize free means ads
Rather than happy, I'd say British Internet users were probably more resigned to seeing ads online if they want free content. In other words, as KPMG's survey discovered, rather than pay for content the majority (60%) will suffer ads. Only 16% of users in the U.K. said they would rather pay for online content than watch ads.
On the go, 40% of consumers said they would watch mobile ads in exchange for access to free music and just over a quarter said they would do so in exchange for free instant messaging. Twenty-one percent said they would pay to avoid ads on their mobile phones.
"This willingness to view adverts in exchange for free content is good news for advertisers and is perhaps a pointer in the ongoing debate over whether advertising or subscription is the right revenue model," said Tudor Aw, a partner at KPMG.
A recent study from Knowledge Networks found that video viewers, too, are coming to the realization that free content will be accompanied by advertising. Among those who downloaded video content, 80% favored watching ads in exchange for free video, up 67% on 2006.
ABOUT THE AUTHOR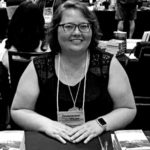 Kristina Knight is a freelance writer based in Ohio, United States. She began her career in radio and television broadcasting, focusing her energies on health and business reporting. After six years in the industry, Kristina branched out on her own. Since 2001, her articles have appeared in Family Delegate, Credit Union Business, FaithandValues.com and with Threshold Media.