84% of Americans influenced by online customer reviews
Consumers are increasingly turning to online customer reviews to help them make buying decisions, according to the latest survey from Opinion Research Corporation. A large proportion, 84%, said that browsing reviews influenced their decision on whether or not to purchase a product or service.
However, the findings suggest that a "vocal minority" are leaving feedback and swaying consumer opinions and only 28% of respondents had posted their own reviews.
What is more interesting is that half of respondents turned to online customer reviews early on in the decision-making process. "This is critical for companies to understand as they fight to be considered by consumers and look for ways to be ever-present through a variety of channels and media outlets," said Linda Shea, SVP and Global Managing Director of Opinion Research Corporation's Customer Strategies Practice.
"Taking a more proactive approach to participating in, monitoring and controlling online reviews may very well be one of the many ways organizations can influence both consumer consideration, and, ultimately, the buying decision."
Food, personal care and clothing were all items that have seen an increase in online investigation during 2008, found the survey, as consumers continue to budget in the face of financial worries.
ABOUT THE AUTHOR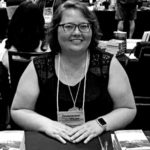 Kristina Knight is a freelance writer based in Ohio, United States. She began her career in radio and television broadcasting, focusing her energies on health and business reporting. After six years in the industry, Kristina branched out on her own. Since 2001, her articles have appeared in Family Delegate, Credit Union Business, FaithandValues.com and with Threshold Media.