Brands keeping British mums happy
No, this isn't a Viagra-related piece, it's about a different type of relationship – the relationship between British mothers and brands. According to new research from integrated marketing agency Joshua G2, over half (52%) of mums in the U.K. are now satisfied with the way brands communicate with them.
That's an increase of 44% on last year's 36%, showing that brands have been listening to what mums want and adapting their messaging in line with the changing needs of mothers in today's economy.
Money-saving is on the top of most mum's to-do lists, irrespective of income. Around 40% of mums have changed their shopping habits during the recession with more of them employing tactics such as downgrading their choice of supermarket, buying bulk where economical or foregoing luxury brands.
Word-of-mouth has always been a popular source of information for mums, with baby-blogs and career-juggling hubs buzzing with brand conversations – which nappies do this, which nannies do that – but there's a new source gaining in popularity. While word-of-mouth remains their preferred source (62%) of information and advice its popularity dropped 15% on last year.
Instead, it appears mums are taking heed of what's written in articles appearing in newspapers and magazines – perhaps seeking a professional opinion. Their importance rose 27%, particularly among ABC1 mums. The Internet, too, is playing an increasing role, its importance rising 14% on last year, unsurprising given their rising adoption of technologies outside of search and email.
However, if you want to wipe the smile of a British mum's face then try sending some direct mail. Along with press ads, this marketing tool is unpopular with many (70%) mums, found Joshua G2's report
ABOUT THE AUTHOR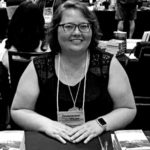 Kristina Knight is a freelance writer based in Ohio, United States. She began her career in radio and television broadcasting, focusing her energies on health and business reporting. After six years in the industry, Kristina branched out on her own. Since 2001, her articles have appeared in Family Delegate, Credit Union Business, FaithandValues.com and with Threshold Media.