Study: iPhone users more likely to respond to mobile ads
iPhone users were also found to be 23% more aware of mobile ads.
Limbo CEO Jonathon Linner said, "We found that the iPhone users are not only more accessible, but are also more aware of all mobile ads including those outside of the typical SMS and mobile Web formats. In addition, this report shows that other mobile ad formats, including location-based services, are growing and gaining traction, with iPhone users serving as the early adopters."
Other interesting findings from the report include:
• Half of iPhone users responded to a mobile ad in some way
• iPhone users call an 800 number, the most common call-to-action, twice as often as non-iPhon users
• 20% of iPhone users visit a mobile website compared to 14% of non-iPhone users
• 25% of iPhone users purchased a product or visited the store of a mobile marketer
This does not mean that non-iPhone consumers should be ignored by marketers but it does indicate that, for now, iPhone consumers are the best targets for mobile ad campaigns.
ABOUT THE AUTHOR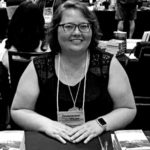 Kristina Knight is a freelance writer based in Ohio, United States. She began her career in radio and television broadcasting, focusing her energies on health and business reporting. After six years in the industry, Kristina branched out on her own. Since 2001, her articles have appeared in Family Delegate, Credit Union Business, FaithandValues.com and with Threshold Media.