IDG TechNetwork, Collective Media partner for display ads
"We found that the Collective Media AMP platform offered us the most powerful, well-rounded solution for our needs with valuable features such as reach extension, contextual scanning and an ability to go deep into data-mining and reporting," said Peter Longo, CEO of IDG Syndication and Networks. "We also have confidence in the future development and support for AMP. Given the technical sophistication of our customer base, we have to be 100-percent comfortable that we are working with the best technology available and that it will continue to evolve with our needs."
IDG TechNetwork is an online ad network geared toward tech marketers. By utilizing the AMP platform those marketers will be able to better segment their targeting. The platform offers behavioral, contextual, demographic and geographic targeting.
For marketers both in and out of networks, targeting continues to grow more important. By being able to properly target consumers according to past behavior, according to the content of ads or according to their location and gender is a better way of increasing the ROI of campaign rather than simply throwing several ads into the online space and hoping the right consumer happens along. Also, by targeting ads for specific consumer groups the marketer can create nearly individualized ad which can be shown according to content, gender or past behavior.
ABOUT THE AUTHOR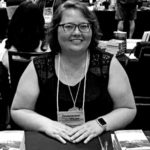 Kristina Knight is a freelance writer based in Ohio, United States. She began her career in radio and television broadcasting, focusing her energies on health and business reporting. After six years in the industry, Kristina branched out on her own. Since 2001, her articles have appeared in Family Delegate, Credit Union Business, FaithandValues.com and with Threshold Media.