One-third online shoppers abandon slow, unreliable websites
A recent Guidance/Synovate survey highlights the frustration caused by slow websites, or websites that crash. While 64% of the 1,000 consumers surveyed shopped online during the survey period of 19-23 December, 2008, without any issues, over a third (36%) experienced problems that led, in the main, to website or shopping cart abandonment.
Consumers encountered frustrations such as:
Website slow while shopping – 13%
Website froze/crashed – 8%
Unable to make a purchase at first attempt – 7%
Website down/unavailable – 6%
Apparent successful transaction failed to complete – 4%
So what can online retailers do to reduce consumer frustration and abandonment? Jason Meugniot, chief executive of Guidance, advises retailers to concentrate not only on lining up enough servers to cater for increased traffic, but to develop relationships with application support professionals to ensure the smooth running of the back-end database, e-commerce applications and the overall website. "Finding an experienced and reliable hosting and managed services provider is vital, to make sure retailers capture every transaction and keep customers coming back for more," he said.
Research has found that over $50 billion in revenues are lost each year due to shopping cart abandonment and online retailers must take steps to re-engage consumers who do so. Not only does abandonment lead to losses in revenue, but a survey by Tealeaf in September last year found that 84% of affected consumers go on to share that experience with others, both on- and offline.
One way in which consumers can be re-engaged is via an email reminding them of current specials being run, or provide additional information on the specific products/services that they were viewing on the site. After all, the consumer was engaged enough to attempt a purchase in the first place. eWayDirect provides just such a platform, and has seen email open rates for their re-engagement emails exceed standard open rates by 50%.
ABOUT THE AUTHOR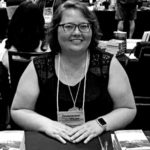 Kristina Knight is a freelance writer based in Ohio, United States. She began her career in radio and television broadcasting, focusing her energies on health and business reporting. After six years in the industry, Kristina branched out on her own. Since 2001, her articles have appeared in Family Delegate, Credit Union Business, FaithandValues.com and with Threshold Media.