Latin America is next Internet hotspot
Increased broadband availability, cheaper hardware and a rising interest in online applications such as social networking are all driving up numbers of Internet users in Latin America and Puerto Rico. Such are the findings of a study conducted by Pyramid Research for Google, based on interviews with 3,620 people across 11 Latin American countries.
The study, conducted in December last year, forecasts the regional residential base of Internet users will reach 160 million in five years, up from this year's 100 million. The majority, 87%, currently log on to the Internet through desktop PCs, while 22% use laptops either in addition to desktops or exclusively. Just 3% of Latin American Internet users access it via PDAs.
Keeping in touch with others was the main online activity, found Pyramid Research's survey, mainly via email and social networking, followed by surfing for news, entertainment or information for school or work. However, less basic activities such as online banking, bill payment and shopping are all increasing as improvements in Internet access allow it to play a larger role in everyday life.
Despite global economic turmoil, online ad firms such as Google (the number one player in the Latin American Internet market), Yahoo and AOL are confident of continued growth over the medium term.
"Latin America for us is the fastest-growing region from a revenue perspective," said Alexandre Hohagen, Google's managing director for Latin America. "We hope to double the size of the company in the region, even with the economic slowdown."
ABOUT THE AUTHOR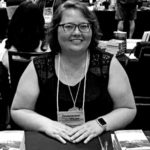 Kristina Knight is a freelance writer based in Ohio, United States. She began her career in radio and television broadcasting, focusing her energies on health and business reporting. After six years in the industry, Kristina branched out on her own. Since 2001, her articles have appeared in Family Delegate, Credit Union Business, FaithandValues.com and with Threshold Media.