Informa: 5 billion mobile consumers by 2012
"As more next-generation networks roll out, 3G and 3.5G traffic will grow vigorously and the number of global HSDPA subscriptions will increase exponentially in the short term," said Chris Stamatakis, Informa Telecoms & Media Analyst. "Furthermore, with migration to next-generation technologies already under way, with operators increasingly favouring HSDPA as they jump on the LTE bandwagon, Informa Telecoms & Media expects operators to focus increasingly on fulfilling consumers' growing demand for mobile broadband – which is becoming the long-sought killer app for mobile operators."
The biggest growth areas for mobile will be from Asia Pacific, Africa and Latin America; some European regions will see triple-digit growth. Forecasts in Romania and Russia predict at least 150% penetration with Italy and Ukraine reaching more than 170% penetration.
As these regions open up, marketers will have the chance to offer more engagement to consumers in the form of mobile coupons, sweepstakes or offers and will be able to link mobile consumers to a web presence.
ABOUT THE AUTHOR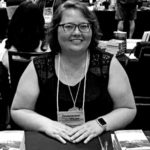 Kristina Knight is a freelance writer based in Ohio, United States. She began her career in radio and television broadcasting, focusing her energies on health and business reporting. After six years in the industry, Kristina branched out on her own. Since 2001, her articles have appeared in Family Delegate, Credit Union Business, FaithandValues.com and with Threshold Media.