Fake user reviews – just say 'no'
If I offered every reader of this article $2 to Digg it, I would no longer be a poor, struggling writer – I'd be unemployed. And why would I want to do that anyway, it would look mighty suspicious if my Digg count were to shoot up (or even take-off) and readers of this blog, and those that rely on product reviews, can sniff out a dodgy practice at 100 paces.
Not only that, I'd be grossly overpaying you, if the 65 cents the Belkin employee paid fake reviewers is the going rate. That's right, Belkin's recently appointed (and recently fired, I assume) business development representative, Michael Bayard, has been caught paying people to write fake positive reviews. More disturbingly, perhaps, Bayard also suggested that the fake reviewers mark kosher negative reviews as 'unhelpful'.
Bayard used Amazon-owned Mechanical Turk to seek out fake reviewers, offering them a rate of 65cents per review. His requests made it clear that the fake reviewers need not have any experience of the product in question, nor have even owned one.
Belkin's president, Mark Reynoso, was quick to respond to reports of Bayard's indiscretion. In a letter posted on the company's Web site on Sunday, he wrote:
"It was with great surprise and dismay when we discovered that one of our employees may have posted a number of queries on the Amazon Mechanical Turk Web site inviting users to post positive reviews of Belkin products in exchange for payment."
"Belkin does not participate in, nor does it endorse, unethical practices like this. We know that people look to online user reviews for unbiased opinions from fellow users and instances like this challenge the implicit trust that is placed in this interaction. We regard our responsibility to our user community as sacred, and we are extremely sorry that this happened."
Online reviews are relied on heavily by consumers. Nielsen Online found that 81% of consumers read them prior to making a purchase decision. The harm that Bayard has done to the Belkin brand remains to be seen, but what about the harm it has done to consumer confidence in consumer reviews per se?
The potential gain in sales from fake reviews will never outweigh the wrath of consumers once they discover they are being gamed.
ABOUT THE AUTHOR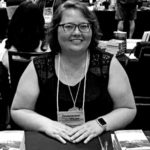 Kristina Knight is a freelance writer with more than 15 years of experience writing on varied topics. Kristina's focus for the past 10 years has been the small business, online marketing, and banking sectors, however, she keeps things interesting by writing about her experiences as an adoptive mom, parenting, and education issues. Kristina's work has appeared with BizReport.com, NBC News, Soaps.com, DisasterNewsNetwork, and many more publications.