Nielsen: Reviews read by 81% of consumers
Even more important than reading the reviews is responding to them and 71% of those surveyed said consumers make them 'more comfortable' about buying a product. More than 60% replied that they read more than one review for each purchase. Only 3% are turning to people they know for reviews.
This indicates that it is more important than ever for etailers and manufacturers to include consumer reviews on their websites. By offering this to consumers sellers have instant customer relations because consumers can immediately read other's opinions.
"Consumer reviews are a must-have for online retailers, especially during the holiday season when shoppers are buying for others in categories they're less familiar with," said Ken Cassar, vice president, industry insights, Nielsen Online. "Perhaps more than any other time of year, consumers are looking for outside feedback for guidance."
The report also showed how consumers are using the Internet as a multi-channel research tool. One-third of respondents say they research online to compare pricing at various stores and 28% say they visit websites first to determine if an item is in-stock. Others are looking for the best deals (26%) or to get gift ideas (22%) and 12% are shopping online and picking up in store.
ABOUT THE AUTHOR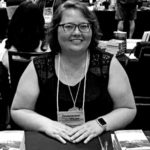 Kristina Knight is a freelance writer based in Ohio, United States. She began her career in radio and television broadcasting, focusing her energies on health and business reporting. After six years in the industry, Kristina branched out on her own. Since 2001, her articles have appeared in Family Delegate, Credit Union Business, FaithandValues.com and with Threshold Media.