Why are many social media campaigns doomed to failure?
However, Gartner also predicts that over half of companies that develop a social media campaign will fail, potentially having a negative effect on their brand.
"(Businesses) will rush to the community and try to connect, but essentially they won't have a mutual purpose, and they'll fail," said Adam Sarner, principal research analyst at Gartner, in an interview with CNET.
Why? Because many businesses will dive in due to the buzz surrounding a recently successful campaign or because it's trendy to do so with little thought for the ongoing management and goals necessary for such a strategy.
Social media should be approached as an ongoing marketing activity that doesn't start or stop with a product launch or a new logo. What many marketers find disconcerting is that success can rarely be measured in terms of revenues and viewing a social media campaign's success using traditional marketing/ROI metrics would see many deemed failures.
The emphasis in social media campaign success should be put on the value of the relationships formed and the feedback and data gained from consumers.
ABOUT THE AUTHOR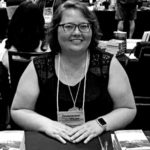 Kristina Knight is a freelance writer based in Ohio, United States. She began her career in radio and television broadcasting, focusing her energies on health and business reporting. After six years in the industry, Kristina branched out on her own. Since 2001, her articles have appeared in Family Delegate, Credit Union Business, FaithandValues.com and with Threshold Media.