Report: Gift card buying, usage will change in 2008
Overall the purchase of gift cards is expected to decline by about 5%.
According to survey results, prepaid bank cards are the most highly desired gift cards to give this holiday season because of the flexibility in the cards themselves. Since they aren't "store" gift cards, consumers can use them whenever and wherever they need. Also of interest is that 50% of consumers said they would purchase a gift card if it also came with a discount or coupon.
If purchased, what are consumers most likely to use their cards for? Most will use gift cards to buy household necessities like groceries or gas; some will use them to pay for a night out.
"For many families, eating a meal out is a simple luxury and, therefore, an ideal gift in a holiday season that will otherwise be noted for pragmatic purchases," said Dave Sievers, Principal and Consumer Products and Retail Practice Lead at Archstone Consulting.
Most gifts will be purchased, as in years past, by the 13-24 year age group. The survey found that kids and young adults have less money to spend of gifts; they are also most likely to receive gift cards.
ABOUT THE AUTHOR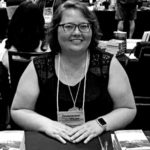 Kristina Knight is a freelance writer based in Ohio, United States. She began her career in radio and television broadcasting, focusing her energies on health and business reporting. After six years in the industry, Kristina branched out on her own. Since 2001, her articles have appeared in Family Delegate, Credit Union Business, FaithandValues.com and with Threshold Media.