Nielsen Mobile: Texting vs. talking
While the number of calls made on mobile phones has remained steady over the last couple of years, the number of text messages sent and received has risen by a whopping 450%.
By the end of 2007, text messaging had just overtaken voice calls 218 to 213. By Q2 2008, an average mobile phone subscriber placed or received 204 calls, compared with sending or receiving 357 text messages, found Nielsen Mobile.
Perhaps unsurprisingly, a typical U.S. teen currently sends or receives the most text messages – around 1,742 per month – while making or receiving just 231 voice calls. Adults aged 18-24 had the second-largest gap in text-to-call ratio, 790 to 265.
Perhaps it's time for marketers to more seriously consider the role of text messaging and embrace more SMS-led strategies. With more communication happening "on-the-go" it is easier to target consumers with timely and relevant messages and incentives, such as coupons for fast food sent during lunch hour or directions to a bar with a happy hour at the end of the business day.
ABOUT THE AUTHOR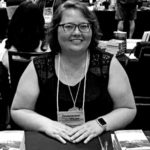 Kristina Knight is a freelance writer based in Ohio, United States. She began her career in radio and television broadcasting, focusing her energies on health and business reporting. After six years in the industry, Kristina branched out on her own. Since 2001, her articles have appeared in Family Delegate, Credit Union Business, FaithandValues.com and with Threshold Media.