How to better engage the mobile audience
Sprint is the first US mobile carrier to offer these personalized pages. Here is how it works: the platform tracks how a user interacts with content and offers during their mobile surfing sessions. As patterns emerge, the content and offers from the most visited mobile websites is leeched onto their mobile homepages. The data is also used to change the look of specific portal so that users' preferred content is suited to their past actions.
Because the actual navigation menus are changed to suit a users' preferences, the user is more likely to become immediately engaged because the content they are most interested in is placed in the top positions. This reduces the distance that mobile users need to go to reach local news headlines, ticketing information or even the latest offering from an oft-visited etailing site.
The engine also recommends some content based on the content a user has engaged with in the past. It also recommends "also purchased" information. For example, if User A downloads the latest Kid Rock ring tune, the engine will give them information about similar downloads made by other users.
ABOUT THE AUTHOR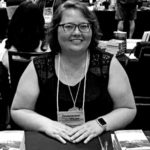 Kristina Knight is a freelance writer based in Ohio, United States. She began her career in radio and television broadcasting, focusing her energies on health and business reporting. After six years in the industry, Kristina branched out on her own. Since 2001, her articles have appeared in Family Delegate, Credit Union Business, FaithandValues.com and with Threshold Media.