AdBrite, Kenshoo Search pairing gives search marketers more options
Marketers can buy, optimize and ensure that their efforts aren't duplicating one another. According to the company, AdBrite's network reaches 85 million US consumers each month. Kenshoo is a search platform which helps marketers manage their PPC campaigns.
Paid search is one of the oldest forms of advertising online, but recent research has shown that using only one advertising type isn't enough any longer. Marketers who rely wholly on paid search, display or rich media ads are missing out, according to researchers. They have found that today's consumer can tune out a display, rich media or text ad seen once. The key to reaching today's consumer is a cross-channel promotion; consumers may tune out one ad but seeing ads of different type with the same message will reach the consumer.
"Kenshoo Search is a powerful and easy to use tool that will help our advertisers extend the reach of their search campaigns to high quality display inventory without having to invest a lot of time and effort," said Ignacio Fanio, AdBrite CEO.
So, the marriage of AdBrite's network with Kenshoo's platform is a good solution for marketers who want control of their campaigns but also want the ability to choose different types of ads from a single resource.
ABOUT THE AUTHOR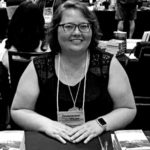 Kristina Knight is a freelance writer based in Ohio, United States. She began her career in radio and television broadcasting, focusing her energies on health and business reporting. After six years in the industry, Kristina branched out on her own. Since 2001, her articles have appeared in Family Delegate, Credit Union Business, FaithandValues.com and with Threshold Media.