Email most popular direct response method
It's cheap, it's quick to deploy and responses roll in fast so it's perhaps not surprising that 35% of companies use email as opposed to direct mail (25%) or freestanding inserts/statement stuffers (21%).
On the whole, direct marketing is being embraced by most companies as part of their marketing mix, reports Brandweek referring to a recent survey from Direct Partners. Many companies are carrying out the activity in-house and around a third rely on agencies along with in-house support.
"For the largest of companies, change comes slowly," said Harry Haber, vice president of Direct Partners, the company that carried out the survey. "However, there seems to be more of an acceptance of direct marketing today than say versus five years ago."
Direct Partners' additional findings include:
– 82% of companies are marketing to their customer database.
– 68% are marketing to their prospect database.
– Almost a quarter of companies will be increasing their direct response budget this year by 10% or more.
– 37% of companies surveyed said they spent between $1 million and $50 million on direct response media but most (56%) spent less than $1 million.
The results of the Direct Partners study were derived from 30,000 surveys sent to senior executives at U.S. companies with revenues exceeding $100 million in 2007.
ABOUT THE AUTHOR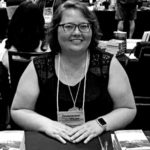 Kristina Knight is a freelance writer based in Ohio, United States. She began her career in radio and television broadcasting, focusing her energies on health and business reporting. After six years in the industry, Kristina branched out on her own. Since 2001, her articles have appeared in Family Delegate, Credit Union Business, FaithandValues.com and with Threshold Media.