Marketers, do you own the conversation?
According to venture capitalist Mark Kvamme, partner with Sequoia Partners, marketers must own the conversations about their products and services. If you don't own the conversation, which includes everything from the old :30 TV spot to new rich media ad formats online, you could be doing the brand a disservice.
Kvamme's suggestion? Try something out of the box. Rather that transplanting television commercial to an online format or simply shortening a TV Ad, marketers need to think about blurring the lines between content and ads to create a new type of format that consumers can interact with.
Instead of investing marketing dollars only in typical paid search, place a bit of that cash in new search platforms which return pictures, video clips and even Wikipedia information rather than the standard one or two line entries in paragraph formats.
Another of Kvamme's suggestions? Don't forget social. He, like many American's, admits to getting the bulk of his news from a few trusted blogs. Finding blogs which have high traffic from a demographic interested in your products is a great investment of marketing dollars. Place a sponsorship on the site or advertise within specific topic areas to get the best targeted traffic.
ABOUT THE AUTHOR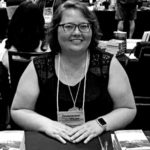 Kristina Knight is a freelance writer based in Ohio, United States. She began her career in radio and television broadcasting, focusing her energies on health and business reporting. After six years in the industry, Kristina branched out on her own. Since 2001, her articles have appeared in Family Delegate, Credit Union Business, FaithandValues.com and with Threshold Media.