Tjoos launches recommendation platform
With most e-tailers simply offering products and product descriptions, the platform takes a different approach and allows consumers to decide if a pair of jeans, a handbag or a jacket fits with their personal style.
"We are exited about this new feature as it provides a much needed service to our users," said co-founder Kim Chen, co-founder of Tjoos.com "Combined with our upcoming merchant portal, which will allow merchants to add their products to our price comparison engine free of charge, this will be a powerful tool for online consumers."
Tjoos takes their style recommendation filter one step further than similar recommendation products by allowing consumers to narrow down their results by category. The platform works by allowing the user to select what they are shopping for (shoes, clothes, bags, etc.) and then narrow down those results by choosing seven items they like. The results sent to that user are determined by their choices.
For online merchants, this is a great way to give consumers more bang for their buck. Users get more than simple product descriptions and merchants can compare their products with similar products online.
ABOUT THE AUTHOR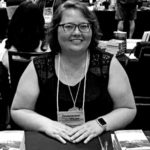 Kristina Knight is a freelance writer based in Ohio, United States. She began her career in radio and television broadcasting, focusing her energies on health and business reporting. After six years in the industry, Kristina branched out on her own. Since 2001, her articles have appeared in Family Delegate, Credit Union Business, FaithandValues.com and with Threshold Media.