VeriSign: Millions more domain names registered in 2007
Thirty-three million new domain names were registered last year bringing the number of domain names to 153 million Top Level Domain Names (TLDs) worldwide. That averages out at around 90,000 new domain names registered each day.
The figures represent a 27% increase over Q4 07, and a 5% growth over Q1 07 with .com and .net domains reaching 80.4 million, a rise of 24% YoY.
VeriSign's March 2008 Domain Name Industry Brief also shows that .com and .net renewals rose slightly in Q3 07 to 74%, four percentage points up on the average 70% recorded in previous years.
"The widespread adoption of Internet-enabled wireless devices and gaming consoles has created a growing demand for larger IP address space," said Raynor Dahlquist, senior vice president of Naming Services at VeriSign.
"To stay ahead of this demand, VeriSign recently took steps to enable the A and J root servers for IPv6. This will help ensure that developing global infrastructures will have sufficient IP address space to innovate, to enhance the end-to-end connectivity for IPv6 networks, and to facilitate richer use of DNS."
ABOUT THE AUTHOR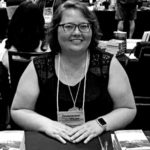 Kristina Knight is a freelance writer based in Ohio, United States. She began her career in radio and television broadcasting, focusing her energies on health and business reporting. After six years in the industry, Kristina branched out on her own. Since 2001, her articles have appeared in Family Delegate, Credit Union Business, FaithandValues.com and with Threshold Media.