In the US, ADSDAQ reaches 93 million unique users each month; more than 5,000 advertisers are in the network. The UK destination points will allow ads from the global advertising community; those global advertisers will get a UK-centric consumer.
"The ad exchange concept offers real advantages to advertisers and publishers in the UK," said Ross Caveille, country manager for ADSDAQ in the UK. "The same things that attract American advertisers to ADSDAQ by ContextWeb – control of their ad placement on a page-by-page basis showing ads exactly where they want, at the price they want to pay, and publishers, who can get the CPM prices they want by directing premium inventory into the ADSDAQ exchange – are highly attractive to their counterparts in the UK."
After launching in the UK, ContextWeb hopes to open other ADSDAQ exchanges throughout Europe.
Advertising exchanges have gained ground at a quick rate in the US because marketers have found that the ease of buying across a network is much simpler than buying ad space from individual websites. Ad exchanges also offer tracking and reports so that marketers can make quick changes to react to emerging trends in the marketplace.
ABOUT THE AUTHOR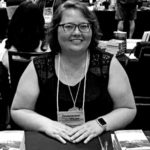 Kristina Knight is a freelance writer based in Ohio, United States. She began her career in radio and television broadcasting, focusing her energies on health and business reporting. After six years in the industry, Kristina branched out on her own. Since 2001, her articles have appeared in Family Delegate, Credit Union Business, FaithandValues.com and with Threshold Media.